if($section == "reference-concept" || $section == "knowledge-graph" || $section == "document-analyzer" || $section == "entity-analyzer" || $section == "super-type" || $section == "kb-search") { ?> } ?> if($section == "homepage") { ?> } ?> if($section == "document-analyzer") { ?> } ?> if(!empty($og_title)) { ?> } ?> if(!empty($og_description)) { ?> } ?> if(!empty($og_image_url)) { ?> } ?> if(!empty($og_image_width)) { ?> } ?> if(!empty($og_image_height)) { ?> } ?>
Downloads
KBpedia and all of its mappings are now available as open source. Here are the various KBpedia resources that you may download or use with attribution:
The complete KBpedia knowledge graph (8.5 MB, zipped). This download is likely your most useful starting point;
KBpedia's upper ontology, KKO (332 KB), which is easily inspected and navigated in an editor;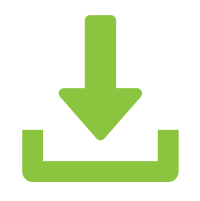 The last two resources require time and sufficient memory to load.
We invite and welcome contributions or commentary on any of these resources.
All resources are available under the Creative Commons Attribution 4.0 International (CC BY 4.0) license.
if($section == "reference-concept") { ?> } ?> if($section == "reference-concept" || $section == "knowledge-graph" || $section == "super-type" || $section == "kb-search") { ?> } ?> if($section == "super-type") { ?> } ?> if($section == "document-analyzer") { ?> } ?> if($section == "entity-analyzer") { ?> } ?> if($section == "browse-entities") { ?> } ?> if($section == "kb-search") { ?> } ?>